Making safety a habit.
Among the many challenges faced by the elderly population, slip, trips, and falls (STFs) are the leading cause of unintentional long term injuries.
Many of these can be attributed to a combination of risk factors, such as uneven floor surfaces, unsuitable floor coverings, liquid contamination and surface transitions. We understand minimizing the risk of these incidents is an ongoing challenge and can be achieved through a combination of engineering, administrative means and eliminating hazards.
A sterling legacy.
Since 1978, the team at Progressive has partnered with facilities on new construction or facility refresh projects. A sterling reputation as an industry leader with a consistent record of success is the Progressive family legacy.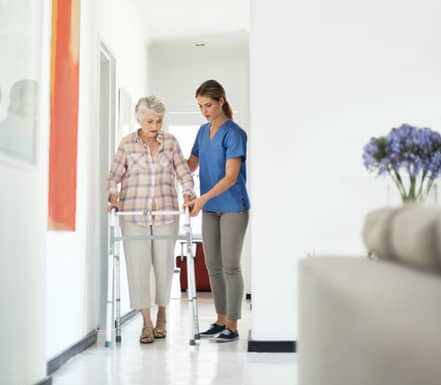 Understanding the unique needs of
senior living facilities takes a special partner.
Explore progressive's senior living environment solutions.